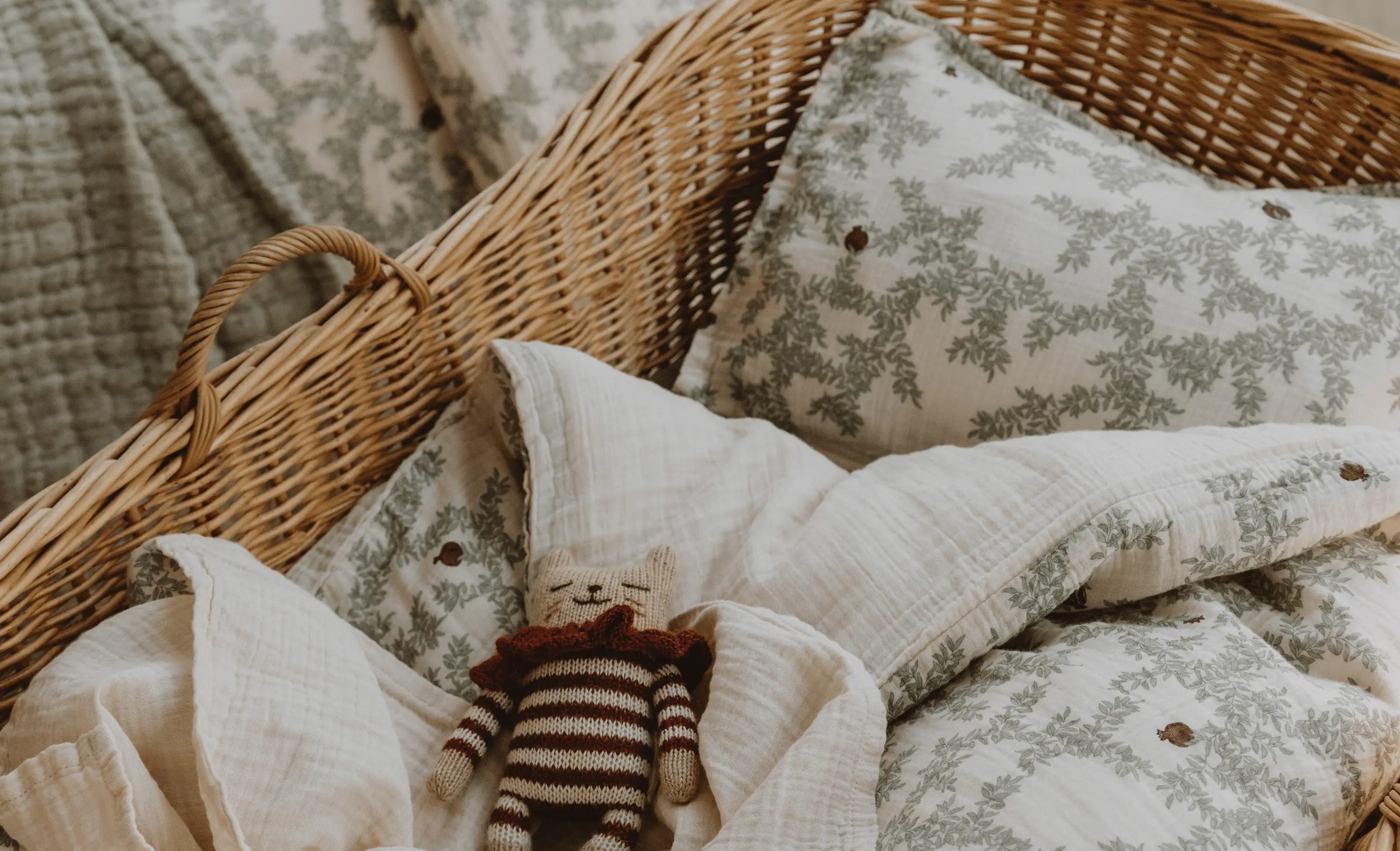 14 products
Garbo&Friends Autumn's collection is inspired by the rich nature of wonderful Greece. Beautiful dark greens accompanied by delicious pomegranate fruits. The Pomegranate fruit grows on a tiny tree, a delicious and a nutritious fruit, in a burgundy colour that also has the most beautiful flowers in deep coral tones.
Discover a delicate, yet vibrant season that it perfect to match with your Garbo&Friends favourites, specially the Geranium and Cinnamon colours.
Garbo&Friends incredibly soft bedding in muslin cotton is an absolute dream to sleep in or to snuggle with on the couch.