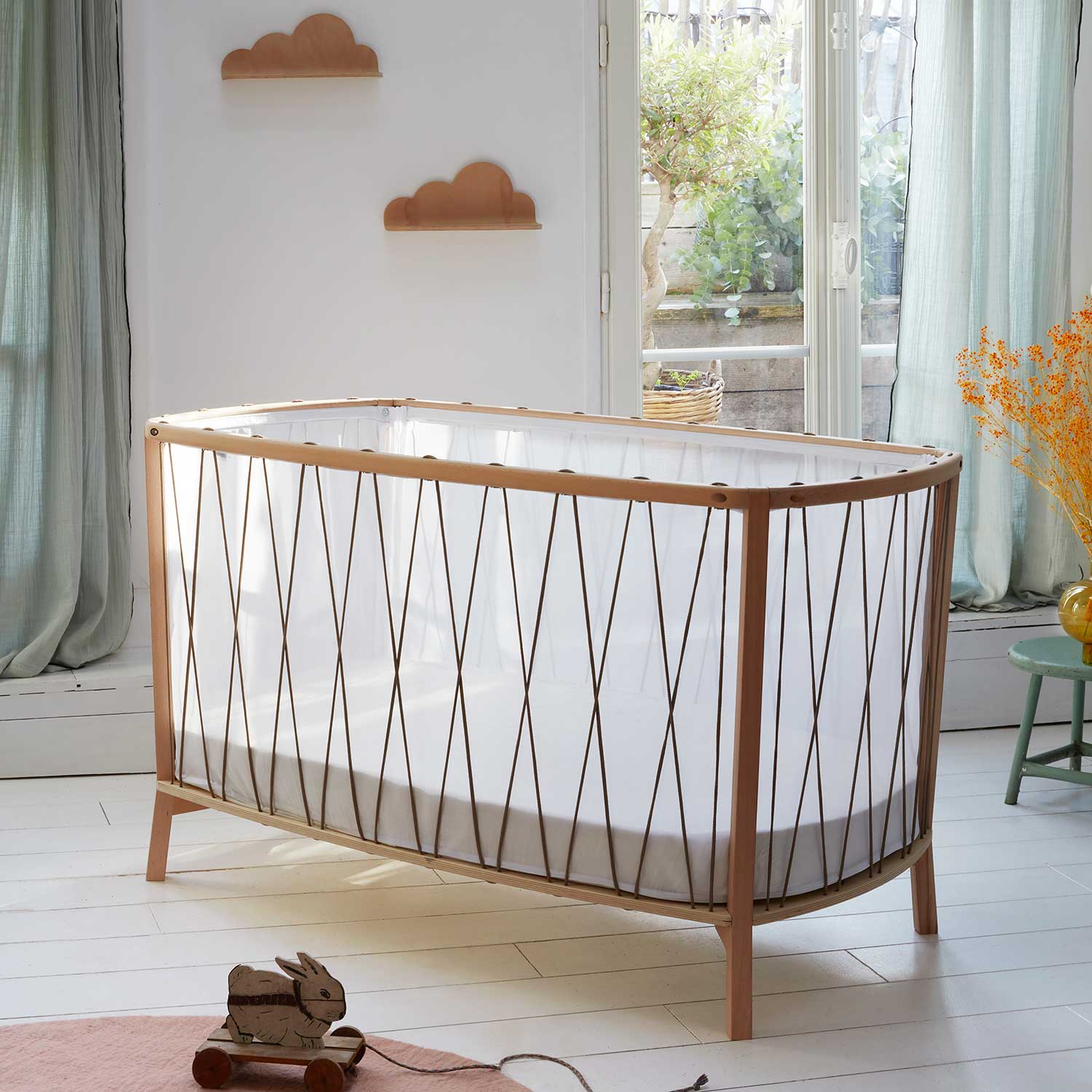 3 products
The beautiful Charlie Crane Kimi Cot is an evolving bed (120x60cm), perfect for babies from 6 months up to children of 5 years old.
Designed without bars, this new cot-bed from Charlie Crane is a reassuring cocoon that allows the baby to see the world around them through its clever mesh and cord panels. Moreover, it prevents the baby from injuring themself by trapping their limbs.
When the child is ready to sleep in a toddler bed, the Kimi Cot can be turned into an open bed in its upgradable version.